Donate to CU Trust
CU Trust is the charity at the heart of the Children's University network. We are a small and committed team that provides support, strategic guidance, and helps to introduce Children's University into more areas.
As a charity CU Trust is able to reach more children with the generous support of businesses, charitable foundations and individuals. If you like what we do, there are many ways to offer your support
Donate
You can donate safely and securely using Justgiving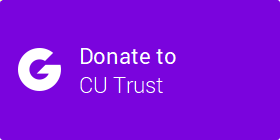 Validate your learning activities for children
If you run activities for children, get them validated as part of Children's University here
Talk to us
If you want to discuss different ways that you or your organisation could support the work of Children's University, get in touch.